Rocío has a Degree in Communication Science. Since 2004 she has served as a Managing Director of Instituto Mexicano Técnico Floral ( IMTF) in Monterrey México, under her leadership, this school has graduated more than 1,200 students accredited in floral design. She is a co-creator of the school curriculum as well as producing and editing the textbooks for all the IMTF Schools around México . Mrs. Silva has been part of the floral industry all her life, as her family has owned retail flower shops in México for over 50 years. She was a floral columnist in one of the...
---
• AIFD • Brenna Quan • Designer • Designer of the Month • floral design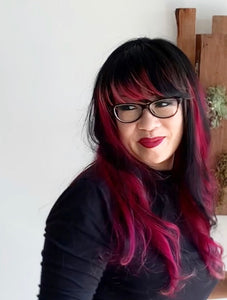 Brenna Quan approaches floristry from a creative standpoint. Her artistic expression developed in her early life, studying dance and theatre, which eventually landed her on stages across the United States and Canada as a professional dancer. During this time, she discovered the emotional connection between flowers & the human spirit, making her keen on developing this other art form. Now an award-winning floral artist and educator based in Vancouver, Canada, she is recognized for her detailed design work in public exhibitions such as Fleurs de Villes, as well as imaginative pieces shared in demonstrations, on her social media platform and in various floral art...
---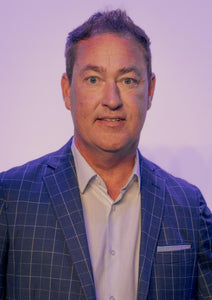 Jody McLeod AIFD is an innovative designer and a dynamic presenter in the floral industry. His passion is a wholistic educational approach for all creative floral artists. Jody has presented floral design programs across the United States and at the 2018 AIFD Symposium he presented a main stage program entitled "Discovering the Art of Leadership". Jody is the owner of Annie V's Inc. located in Clayton NC where he has served as mayor for the past 19 years! Clayton is recognized as  one of the fastest growing towns in the state of North Carolina. In 2019, Jody became an Teleflora...
---
• AIFD • Designer • Designer of the Month • floral design • Professional Floral Communicators • Renee Tucci • Teleflora Education Specialist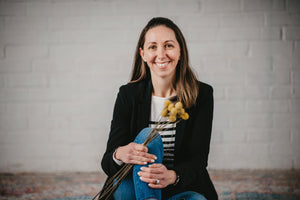 Renee has more than 20 years of design and leadership experience in the industry. She was inducted into the American Institute of Floral Designers in 2016 and Professional Floral Communicators Int'l in 2018. She is an educator at an AIFD Education Partner in Bucks County PA, and she's a member of the national Teleflora Education team.  Renee has participated in the Philadelphia Flower Show for the past 13 years, including 2020 when she was honored to be asked to produce The Princess Grace Rose Garden exhibit on behalf of the Embassy of Monaco, and 2021 when she brought The Honey...
---
• Ace Berry • AIFD • Designer • Designer of the Month • floral design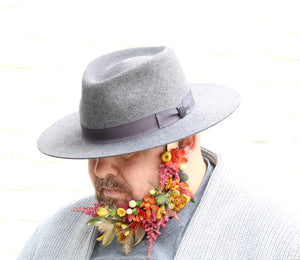 Ace Berry AIFD PFCI CFD TMF,  worked in the oil fields of Texas for 5 years before finding his true passion .....FLOWERS!!! Ace opened his own Floral shop in Fulshear, Texas 2016. He Earned his Texas Master Florist in 2012 , was Unit president for Teleflora in 2013. He and his friend Patience Pickner AIFD PFCI created Inspired Designs ....a design team dedicated to their Passion for the industry and paying it forward, with mentoring new designers, educational programs and classes. He has travelled the country taking classes and working with some of the best designers in the world! Ace was inducted...