• AIFD • Designer of the Month • Jenny Thomasson • Meraki Floral Tools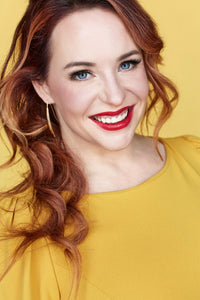 Meet Jenny Thomasson, Meraki's founder and owner! To say Jenny has a passion for the floral industry is an understatement, spending her career learning and teaching, presenting and competing. She has published 2 books, won numerous awards, and will represent the United States at the 2023 FTD Interflora World Cup.
---
• AIFD • Designer of the Month • SAIFD • University of Missouri-Columbia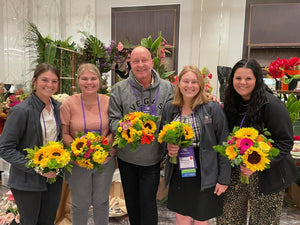 For October, our Designer of the Month highlights the
Floral Design Program at the University of Missouri- Columbia that helps prepare students to enter the floral design industry, equipped with advanced skills and industry knowledge, and national extracurricular learning opportunities.
---
• AIFD • Chris Norwood • Designer of the Month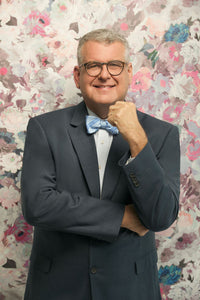 Chris Norwood AIFD, PFCI, AAF is Vice President of Floral Operations at Tipton & Hurst, Inc., Arkansas's largest and oldest florist. He is an active and dedicated member of the American Institute of Floral Designers, as well as an award winning published designer, esteemed speaker, and Little Rock local philanthropist. Chris often says how lucky he is to be able to do something he loves and be so successful at it.
---
• AIFD • Designer • Designer of the Month • floral design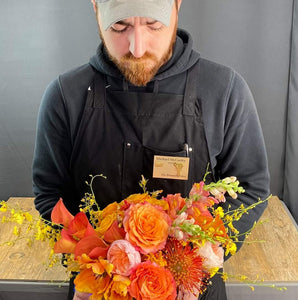 Meet Michael McCarthy, our August Designer of the Month! Michael has been in the floral industry for 11 years and is the co-owner of The Blooming Idea in the Woodlands, TX. ⁠With a passion for the floral industry and learning all he can, we are so excited to highlight him this month!
---
• AIFD • Brenna Quan • Designer • Designer of the Month • floral design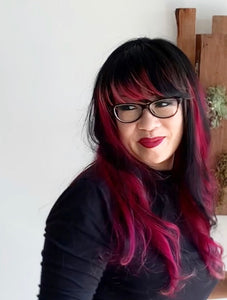 Brenna Quan approaches floristry from a creative standpoint. Her artistic expression developed in her early life, studying dance and theatre, which eventually landed her on stages across the United States and Canada as a professional dancer. During this time, she discovered the emotional connection between flowers & the human spirit, making her keen on developing this other art form. Now an award-winning floral artist and educator based in Vancouver, Canada, she is recognized for her detailed design work in public exhibitions such as Fleurs de Villes, as well as imaginative pieces shared in demonstrations, on her social media platform and in various floral art...